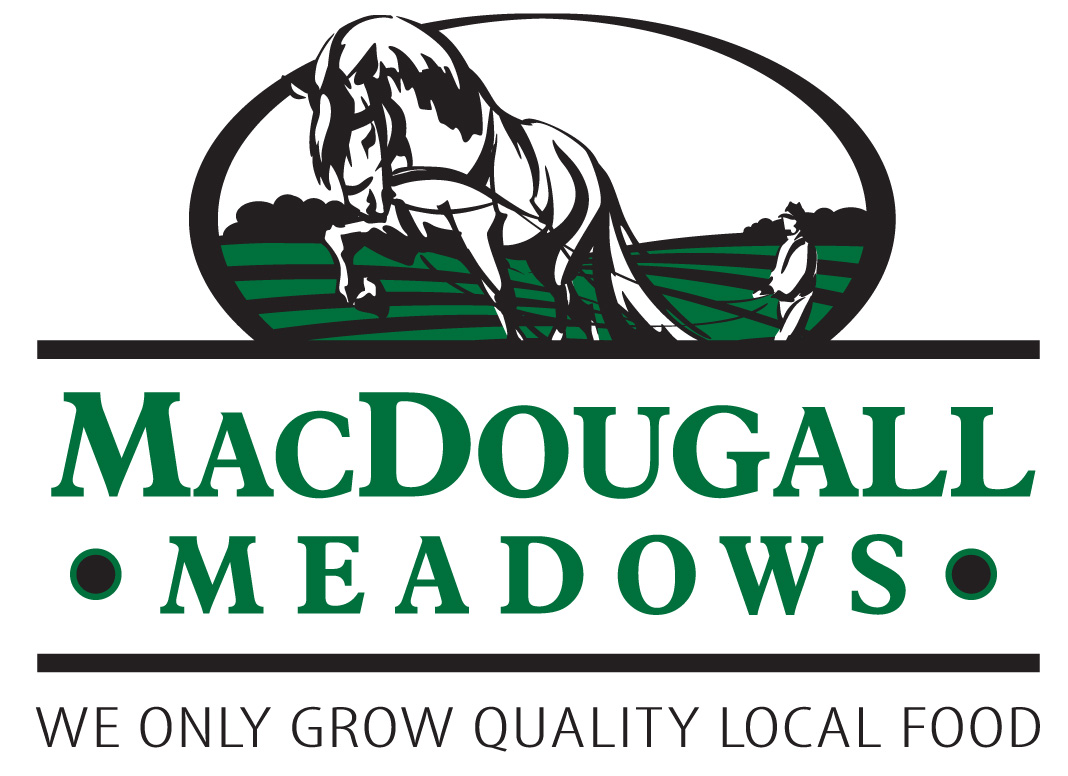 We specialize in pasture-raised chicken!
Our chickens are raised outdoors, where they can forage natural food, drink plenty of fresh water, and stay safe from predators and diseases. You can taste the difference! Once you try our chicken, you'll never want to eat anything else. Click below to order some today!
"Ethically raised, beautifully packaged, respectfully delivered and VERY happily consumed!"
About Our Pasture-Raised Chicken
We love our food… and it shows!
It shows in the way we raise our animals, whose well-being we respect as deeply as our own. All our animals are raised as close to nature as possible. Our chickens spend their entire lives in paradise, and we believe it makes a huge difference in texture, flavour… and in your health. Try it and see! You won't be disappointed.
We're Obsessed
MacDougall Meadows is a small farm that produces and sells pasture-raised chicken, pasture-raised turkey, pasture-raised pork and duck, and delicious vegetables for Halifax, the South Shore, and Hants County. We are obsessed with producing traceable, high quality and secure food. We practice natural and sustainable food production methods. We recreate what a farm should look like…. the chickens can run, turkeys can fly and pigs can root.
Love Our Food
We are located at 3110 Highway 215 in Centre Burlington, Nova Scotia. We would love for you to order some of our healthy, delicious, 100% locally-produced food. Please use the order form to tell us what you want, and we'll get back to you very quickly to arrange delivery and payment.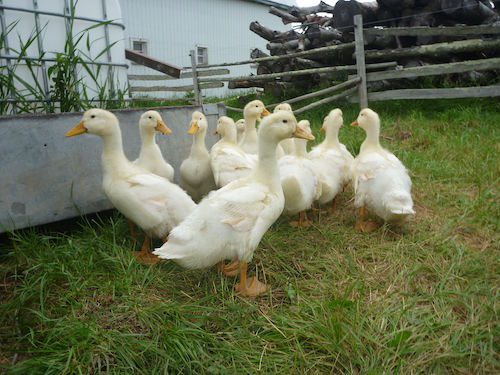 Order Today
We also are happy to sell our products at the farm gate. Please contact us via email or phone ahead of time so that we may have your order ready for you. You may also simply use the order button below.
"I have ordered chickens twice from MacDougall Meadows and both times have been a great experience. The chickens are flavourful and not watery or fatty. When I buy their meat, I know the chicken was raised ethically, and my food is not pumped with fillers. To give an example, when I roast one of MacDougall's chickens, I usually have about 3/4 cup of drippings in the bottom of the roaster. I recently bought a comparable sized chicken from a local grocer as I was out of MacDougall's chickens, when I roasted the commercially raised chicken, I had over 2 cups of drippings and the bird was tasteless! It goes to show how pumped with water commercial birds are. I know that when I buy from MacDougall Meadows I am paying for quality and quality is what I receive – with a great smile from Jake!"